How and what to submit to Gone Lawn


We are accepting submissions for our summer solstice issue, Gone Lawn 41.


Desired: sincere, well-written, imaginative, unusual and/or innovative works that charm and displace us, that baffle the pale-setters of our rolling, verdant isles and nab all their dreary tools. Gone Lawn is especially partial to odd animals.
Our broad arm-spans welcome
fiction, prose
and
prose poetry
, as well as
visual narratives
and work involving
sound
and
motion
. We wish we received more material described in the latter clause than we do.
All artwork hailing from the second dimension is welcomed for our frontispiece. While we apologize for the interwebs' nescience regarding (1) tactility and (2) dimensional sophistication, we do, also, welcome sculptures and other dynamically physical works.

Please submit multiple pieces in one submission, not several. Thank you.


Due to volume, we're sad to say we no longer accept verse.
We still accept prose poetry, however.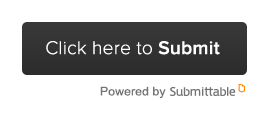 THE FORMALITIES:
Simultaneous submissions are okay, so long as your piece is withdrawn if it's accepted elsewhere. We are not interested in submissions of previously published work. Gone Lawn retains only first time publishing rights. We will try to respond quickly.


You may otherwise reach us at gonelawn at gmail period com, our goodly gazebo and official receiving room.


Due to dire straits, we are now reintroducing our donation button, should you be able and so inclined. Thank you, thank you, thank you!


Gone Lawn™ © 2010-2021.